Post by Deleted on Dec 11, 2018 18:56:02 GMT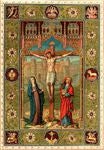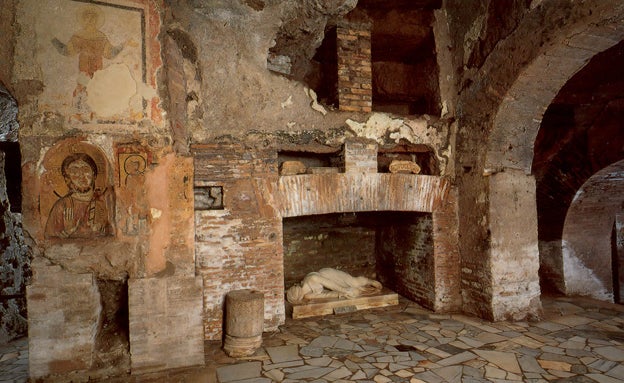 Have you trads lost your critical thinking? The disingenuity is disturbing. "Why one cathedral is not used over another, or, why the age requirement is different in this circumstance, or he's an "orthodox" through and through and can't be accepted............! Give me "MORE" proof he was associated with cardinal Slipyj.........!" People, Cardinal Slipyj and Bishop Moran are from novus ordo land. They operated in novus ordo land. Ecumenism was and is still a practice of the main stream.........this is normal stuff. Get it! The universe of the 70'-80's was ecumenical co-mingling as is 90's onward......... Why are you trads so smug with a legitimate bishop who CONVERTED recently to the fight of traditionalism right in front of you and you reject him because it is not to your view of a 'saint'.

I recently came from the novus ordo land, through the sspx conspiracy, through bishop Williamson's mockery. You trads can't even see providence right in front of you? You act like pharisees quibbling separating facts making incoherent conspiracies while looking for a different 'savior' to help. Who's church is it?

It's so simple. Stick to the facts. Fr. Pfeiffer explained what the church teaches. He said when you are catholic there is a different criteria making valid, even done by an orthodox bishop, harmonious to other catholic sacraments. If you are not catholic, NOTHING happens. So you trads either follow what the church teaches or continue to make your own counterfeit church.

The summary of father's talk is clear proving catholic heritage. Look at all the many photos on the Bishop Moran website showing Catholicisms.
ambrosemoran.wordpress.com/
Are you denying what your eyes can see as catholic?
Why are you trads mocking the church?
Look at all the photos of him professed as a catholic priest and a catholic bishop! Stop living in denial.

Administering the Sacrament of Confirmation in the Latin Rite:

Archbishop Ambrose after offering Mass in the Tridentine Rite:

It's only when I found that Bishop Moran website I was convinced Larossa [please be respectful and use the correct spelling of La Rosa - I write this in case you were unaware...] and others were committing fraud conjecturing conspiracies.

Look at the newest perpetuation of fraud Larossa put on his site yesterday in his "Massachusetts Mission Breaks with the Kentucky Fathers". He conspires with people in massachusetts to openly lie making a false quote from Fr. Pfeiffer as if father said such a thing.

A. Father does not call him Ambrose Moran. Larossa who calls him that. Father calls him Archbishop Ambrose.

B. The first sentence is not written in the singular, 'I intend'. It reads as a third person's interpretation.

C. Father never said in any of his public talks he has a doubt of lying. That is a third person's fraudulent message. Father said clearly he first bases the legitimacy of Bishop Moran through canon law on the consecration from the eight bishops. Like Fr. Hewko said, it is a "small matter" regarding Cardinal Slipyj's consecration.
D. They ended it by putting fathers name as stating those are his actual words.

Who's conning who? Those people have no conscience breaking the 8th commandment of God. And you want us to dialogue with this evil conspiracy.
Back to the real evidence.
Fr. Pfeiffer expounded the Church teaching on the valid consecration by the eight bishops. Bishop Moran is valid. Period. Even if he was consecrated by the orthodox. If you trads want to quibble with the accidentals afterwards, it makes no difference. The same reason in makes no difference from all the millions of catholic people doing crazy things in their life and "converted back" to catholicism in the present. Do you fundamental trads have no mercy on souls in the present? You guys act like a democracy demanding signs and wonders, or saying "he didn't confess to my ears" means nothing to a proud generation.
I don't want to waste your time repeating the obvious and I do not want my time wasted. Use some critical thinking. Why do you remain stiff necked?

Until you trads can first give an answer to all those many catholic photos, you only perpetuate conspiracy AGAINST the teaching church.

What ever happens afterward the consecration happens afterwards. The Fathers said in their conference Bishop Moran made a profession of the catholic faith in front of them......and everything needed through canon law.
Your quibbling otherwise only tears the church apart.

I'm done.
Remy, please be aware that while this is a situation about which many feel very acutely one way or the other, it doesn't mean you can keep using sarcasm and denigration in your defense or apologia of Bp. Ambrose.

Watch yourself.

Why do you and others always avoid the catholic photos on that website? You have not answered its basic glaring statement, it proves Bishop Moran is catholic, instead you derail it making up some moral dominance of "your uncharitable". Clearly there is a double standard here.
Please answer the question what your eyes can see. It is a photographic answer he is catholic contrary to the objections he is not. Have to start somewhere than on the fraud conspired from the left (or far right?).