Post by Admin on Feb 3, 2019 16:54:48 GMT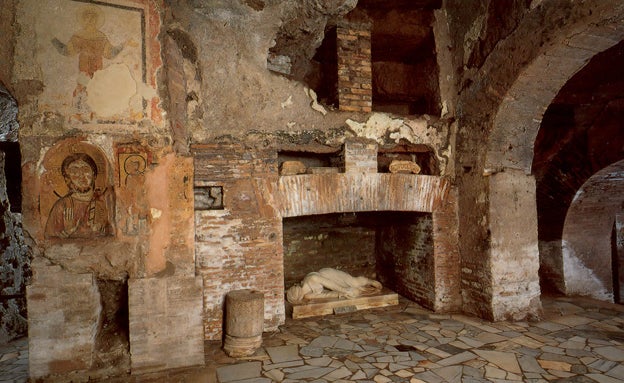 Jan 23, 2019
So this leaves Father Poisson where exactly? is is he now off circuit since the statements of Fr. Pfeiffer about not using this bishop? If the bishop isn't right to use now, he wasn't right to use in July, right?

Hermenegild now we know the answer to your question how he will be utilized at OLMC...with him on altar last night and today at OLMC.
Sermon Father Poisson First Friday February 1, 2019 posted

and Taking Of The Cassock February 2, 2019.

I think this situation needs some clarification from OLMC. If, as all the evidence points to, Ambrose - once a Catholic priest - received episcopal orders from the Orthodox, he incurred an automatic excommunication, reserved to the Holy See to absolve.

Fr. Hewko recently said in his sermon from one week ago [January 27, 2019]:
The argument was always well validity, validity, he's valid so it's good. That's not the case. That's not the spirit of the Church nor the mind of the Church. Validity is not enough. Schismatics have valid sacraments of the Orthodox
. They have valid sacraments BUT it's not approved by the Church because it's not legitimate.
Normally in history the Church will take a priest or a bishop who was Catholic, went to the schismatic Orthodox and put him to the lay state. That was often done in history, put him to the lay state because that's a great crime to seek sacraments outside the Catholic Church.
thecatacombs.org/thread/1773/fr-hewko-over-deo-gratias
With respect to Fr. Poisson's situation, it appears we can apply what Fr. Pfeiffer noted in his second conference in November [2018]:

Then you have Canon 2372, just afterwards by the way, which says that they incur upon the fact a suspension from
a divinis
, this is a communal from saying mass and so on, reserve the Apostolic See, who presumed to receive orders from one excommunicated or suspended or interdicted after declaratory or condemnatory sentence or from a notorious apostate heretic or schismatic. But whoever in good faith was ordained by such a one and as these lacks the exercise of the orders received until he is dispensed. So, you got Canon 2372, there's two codes later that says that
if a priest received ordination from an act, from one of these excommunicated or suspended
, all those seven categories, if he receives, he has himself a punishment, is suspended out of a divinis, the Apostolic See.
But if he does it in good faith then he does not receive that penalty he's not suspended, a divinis, he just simply should not exercise his order until he has been dispensed
and according to wormwood in the Code of Canon Law, a commentary, that's whenever a bishop gives him an assignment, so he doesn't have to do a suspension but just give him an assignment.
thecatacombs.org/board/108/bishop-ambrose-moran
If Fr. Poisson, clearly in good faith, received reordination at the hands of Ambrose in July, it appears he shouldn't exercise his orders until his canonical situation is rectified, if we understand correctly what Fr. Pfeiffer is relating to us in that conference regarding the canon law?
The exact wording of the Canon Law Fr. Pfeiffer is referring to is as follows:
They incur upon the fact [ipso facto] a suspension from divine things, reserved to the Apostolic See, who presume to receive orders from one excommunicated, or suspended, or interdicted, after a declaratory and condemnatory sentence, or from a notorious apostate, heretic or schismatic; but whoever in good faith was ordained by such a one as these, lacks the exercise of the orders thus receive until he is dispensed. (Can 2372)
I know many assumed that Fr. Poisson would return to the situation he was in before the 'reordination', that is, that he would say private Masses at OLMC and teach classes in the seminary. So it's not yet clear how Fr. Poisson can continue to be on the OLMC Mass circuits. It would seem that we would benefit from Fr. Pfeiffer explaining and putting Fr. Poisson's situation into context, so we can understand how we should approach Fr. Poisson at this time. And most of all, let us keep Fr. Poisson in our prayers! His intentions are certainly good.