Post by Admin on Aug 11, 2019 17:04:14 GMT
It would appear that Moran is continuing to make inroads amongst the OLMC laity.

Last evening, I was sent the following two videos by the Catacombs member, Hildegard.

In the first video, Fr. Poisson is saying Mass in a chapel on July 7th, 2019. The video may be found
here
.
What makes this particular chapel interesting is that, as Hildegard aptly pointed out, Moran appears to be saying Mass in that very same chapel approximately one month later, August 4th, 2019. Moran's YouTube channel titles the video (its in two parts): "
Wisconsin 8th Sunday after Pentecost
." The videos can be found
here
and
here
.
Here are screenshots from each of the videos clearly showing the same background, tabernacle, statue of Our Lady of Fatima, etc. (click to enlarge):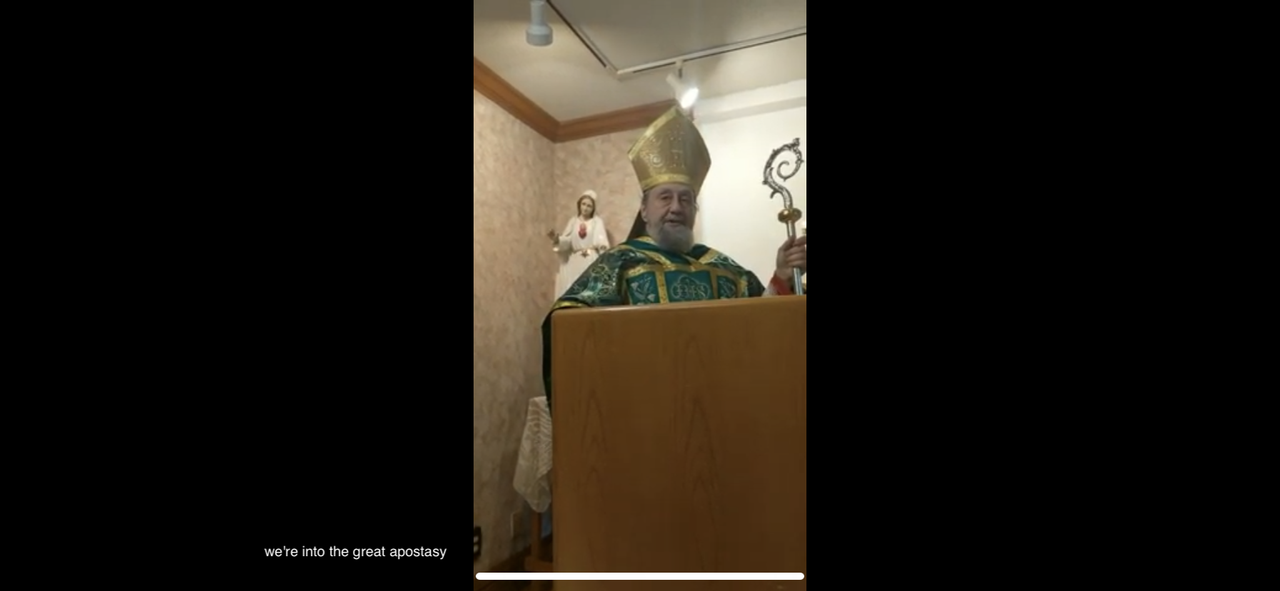 Again, these are simply screenshots of the videos linked above.

Now, one could argue that the laity can ask whomever they like to come say Mass. And that would be mostly correct (aside from fact that those who hold to error or are dubious should not be asked to bring the Sacraments).

But just as with the Confirmations by Moran of OLMC laity in May of 2019, we see now he is being asked to come say Mass at OLMC chapels, that he continues to work within OLMC circles.

Many of us know how strongly OLMC has defended their chapels in the past against anyone they don't approve of (remember the strong words of Fr. Pfeiffer when then-Fr. Zendejas was invited by OLMC laity to an OLMC chapel to say Mass and subsequently pulled away a large number of those OLMC laity?).

The question is: was that done here? Was Moran's presence in an OLMC chapel strongly protested against by OLMC?

There are many that are firmly convinced that Moran is not going anywhere, that he will continue to be a strong presence amongst OLMC laity.

This despite the fact that he has surreptitiously

'excommunicated'

Fr. Hewko, Mr. Tony la Rosa, and Mr. Greg Taylor, to the scandal of many. And this despite the fact that he does not have any jurisdiction across the three different countries these men reside in, even if he

was

valid. All with OLMC's tacit approval.
This despite many other warnings that we should not invite this man into our homes, our lives, or the lives of our children.
Dear friends, how many different ways can Our Lady warn us to stay away from Moran?

It really doesn't look like he is going anywhere, does it?