Post by Deleted on May 23, 2018 6:05:14 GMT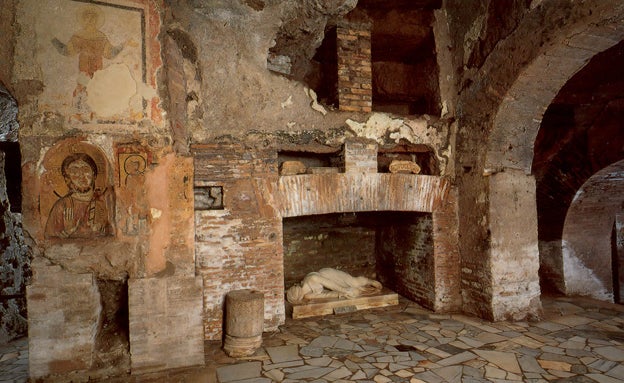 Admin Avatar
May 21, 2018 4:38:07 GMT -7 Admin said:


Again, Machabees, before being silenced as well on Cor Mariae,
What does this mean machabees was silenced?
May 22, 2018 7:56:23 GMT -7 Scarlet Pimpernel said:

BTW what happened to vincent and the poor chap nick too whose post was deleted? They were the first to recognize and jump all over the shocking erroneous statements of the OP. and also pointed out where the problem began.
Silenced most likely. I wonder how many others there were blocked or censured?


Though I do not wish to enter into any questions other than the faith, I cannot allow a misrepresentation to happen either.
Yes, since May 17 I have been silenced, blocked, censored, and posts deleted on Cor-Mariae. CM has me on a moderated quarantine not allowed to post anything without review and permission from the administrator. Imagine that.
I have made four posts trying to respond to questions posed to me since that date and an automated message appeared when I clicked create:
This message is awaiting moderator approval, and is invisible to normal visitors.
It became apparent I was censored as was Vincent and Nick too with some of their posts deleted. Any other admin posts during the time I was put on quarantine posturing for my comment in return was of jest, frankly, not allowing me to answer and the public did not even know; only the admin knew of it who pushed the delete button each time.
Well, I happened to save them.
For context, here are the missing posts from its page 2 in that discussion
Summary of the current position of Our Lady of the Southern Cross
· Description: Machabees
Machabees Well-Known Member
New
This message is awaiting moderator approval, and is invisible to normal visitors.
4olsquatter said: ↑

In 2013 as co-ordinator of Streaky Bay for FR. Pfeiffer's visit I was heavily involved in helping Fr. Pfeiffer organise a visit to Melbourne.
In fact Fr. Pfeiffer would not have had an opening in Melbourne or Streaky Bay without me.
All we needed then was a visiting Priest to keep us from the clutches of the SSPX.
All this talk about us already belonging to the OLMC in 2013 is rubbish.
It has never been mentioned until April 2018
Thank you for confirming what I have been saying. Those early visits are the SAME as the latter -- SSPX missions (already mentioned above). OLMC is only a name of the seminary that too was born in the apostolate; like every mission calling themselves a name this or that being A PART OF THE WHOLE OF THEIR MISSIONS.
This latter dissecting is quite silly and unnecessary when we are ALL Catholics in the one Church. Does it really matter to have a "group" this or that dictating what a priest can or cannot do? Isn't that itself a cause of division?
The priestly sermon of Fr. Pfeiffer is quite objective, clear, and orthodox on this topic.
Machabees, 28 minutes ago Edit Report
#36 Reply
· Description: Machabees
Machabees Well-Known Member
New
This message is awaiting moderator approval, and is invisible to normal visitors.
Admin said: ↑

I do not know why you cannot understand that OLMC was not there to belong to. There were no OLMC priests or organization for any faithful to represent.
That was already answered here
cor-mariae.com/index.php?thr...-of-the-southern-cross.7482/page-2#post-13742
Again, isn't it rather silly to say that a "lay group" started in 2016 became the origin or the norm preceding the Church's apostolate from those priests in 2013? Trying to separate the word OLMC from the whole is like trying to separate the word Christian from Catholic.
By the way, where is Luke Ross in these conversations. Luke, are you not the "coordinator" for this lay group to contribute for yourself in courtesy and edification? After all, the majority of the OLSC/Cor-Mariae newsletter content was copied from all of my content. Could you not be present? After all, you started this conversation.
Let's please remember the context of OLSC. It was created as a result of the Frs. Chazal and Picot (members of OLMC) who changed their doctrinal position resulting to leave that priestly organization of the SSPX/OLMC -- and in consequence of Australia splitting: some to remain with OLMC and some going with Fr, Chazal's new enterprise under the modern errors of Bishop Williamson. I was there helping you all navigate through that. Remember? There are many links on CM that show those turbulent times. Your choice for gathering together as OLSC was first one of organization from your other catholics in Australia (material concerns, financial concerns, etc...) Further, Australia is a difficult country for priests to come in. So you setting up something in cause of this too does not exclude the SSPX/OLMC missions priests already present among you.
Further more, as Vincent noted, OLSC has morphed their "reasons and mission statement" many, many times resulting to more of a corporate instrument than reassembling something catholic. There is a CM thread on this which resulted in Admin changing it on the spur of the moment; if that is possible without the consent of the others.
This morphed sentence in the OLSC mission statement was one of them, ironic enough, is the SAME setting the tone and content for this thread started by Luke:
"We reject submitting ourselves exclusively to the authority of any priest, or group of priests, being independent of priestly groups or religious orders."
www.cor-mariae.com/index.php?threads/our-lady-of-the-southern-cross-mission-statement.7293/

Machabees Well-Known Member

New

This message is awaiting moderator approval, and is invisible to normal visitors.

Admin, why are you putting me on quarantine? Isn't that censoring like you dislike matthew doing at CI? Please explain this.

Quote:
This message is awaiting moderator approval, and is invisible to normal visitors.
Machabees
Machabees Well-Known Member
This message is awaiting moderator approval, and is invisible to normal visitors.
Admin said: ↑

You left one thing out Macchabees - the condition! Father has left this out in your little chat that lasted two hours? Yes, of course we can go to his Masses when he is there. We long to go. But not under the conditions that he demanded of OLSC alone, which conditions have not yet been applied to you or anyone else. This is why we went public - to warn everyone! That he be the exclusive priest to provide 'his parishioners' with the Sacraments full stop. In good conscience we couldn't accept that demand, and because of that HE cut US off with no possibility of discussing it at the next Mass that was scheduled and to which we had looked forward. Father simply informed OLSC co-ordinator that the Mass was cancelled.

..
Admin, how can I respond when you have me on quarantine (really?), and, deleted my other three posts asking for clarity? Is that fair? Will you allow this post to appear to answer you?
Hoping so, here is my reply.
Many have been trying to help you understand that question. This is the SAME answer ("condition" you are calling it) as your local SSPX mission down the road from you. This is the SAME as going to another mission (benedictines, franciscans...). This was spoken above for a pastor guiding your souls he is COMMISSIONED BY THE CHURCH TO DO who is a shepherd to provide the needs of the Church to you. Not the other way around for a lay group to pick and choose what smorgasbord they want. Father was very clear in that sermon describing WHAT THE CHURCH DOES. Not what he wants. Yet, you keep referring it is him for some reason. It is not.
BTW, this control is exactly what happened in the splits within the usa (Connecticut, post falls, Minnesota, Chicago...). They were all missions built through OLMC, and in their cases, hijacked and lead away by a few. Some even stole all of the chapel items and money in the bank. Very serious stuff!
So to say these "conditions" are not placed on us is not at all true. All the missions have been created by and through the SSPX/OLMC. It is all from them. If anyone want to leave and do their own thing, they can, but it would not be fair to do so and assume it on the existing mission and faithful who have been there from the get go.
Everything father said in his sermon on this topic is from the Church.
Hope this helps.